Long before I became an Avon Representative, I wore Avon True Color Perfectly Matte Lipstick. In fact, I wore it before it adopted the phrase "True Color" in its name. I don't like shiny lips and I want my lipstick to stay put. This lipstick is perfect for me. Avon advertises it as…"An extremely smooth, completely matte lipstick that never cakes, cracks, or compromises. Seals in moisture for a lightweight velvety feel." It is shine-free, goes on smoothly, and is buildable for those who like more color. It comes in 12 beautiful colors that look great on most skin tones. I am dark brown and I own and wear most of the colors. Even the lighter shades, ideal lilac, pure pink, and perfectly nude, look wonderful with my Avon True Color Glimmersticks Lip Liner in chocolate.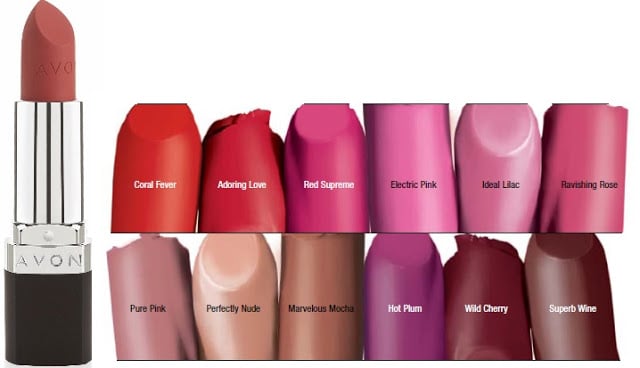 Essence, a leading magazine for black women has given Avon True Color Perfectly Matte Lipstick the thumbs up. In fact, Beauty Editor Pamela Loves listed in on her "Director's Cut" page as one of her favorite things. The woman in the photo below is wearing adoring love. Interestingly, pink is not my favorite color of lipstick, but I get the most compliments when I wear this shade. This is more evidence of the fact that women of color wear Avon.
People magazine highlighted that celebrity makeup artist Matin Maulawizada chose Avon True Color Perfectly Matte Lipstick in perfectly nude to wear to a huge event!
Actress/comedian Mindy Kaling was caught by InStyle magazine wearing Avon Perfectly Matte Lipstick in red supreme. This is one of my personal favorites!
When it isn't on sale, the Avon True Color Perfectly Matte Lipstick is $8.00 per tube. M.A.C. Matte Lipstick is $18.50 each, Mary Kay Matte Lipstick is $18.00, Bobbi Brown Luxe Matte Lip Color is $37.50, and store brand L'Oreal Colour Riche Matte Lipstick is $9.99. Avon offers quality lipstick at a much more affordable price than competitors.
Ready to purchase an Avon True Color Perfectly Matte Lipstick? Click the link to go to my eStore. Email me at ryhorn@aol.com if you are in need of a sample.
Continue to live agelessly,
Avon Rep Raquel, www.youravon.com/raquelhorn